Training of the intuition – book a course on Mellbystrand/Halland/Sweden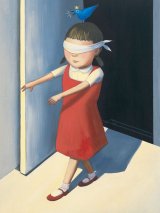 Training of the intuition – why do we all need such a course?
It´s proved that successful people know how to listen to their inner voice.
Often your inner voice seems to whisper something to you: a message about something which will happen in the future. And later you say: "If I only would have listened to that voice.
In a course "training of the intuition", we learn that our intuition talks to us in a form of a vision, symbols, an event (which is often contrary to what
we are planning), but our intuition is always right.
People who have gone this course "training of the intuition" are more creative, productive, successfull and when they have learned to understand and to use our intuition, they are on the "fast track of life".
Salesmen can sell more, bosses take the right decision, people find their dream job.
Price for the course "training of the intuition":
One-day-course 150 euros incl. VAT (you can even book several days and we train with different exercises).
You can even take this course in the holidays with spiritual development in Sardinia between the middle of June and the end of July. Or even on certain weeks in winter-time on Tenerife.